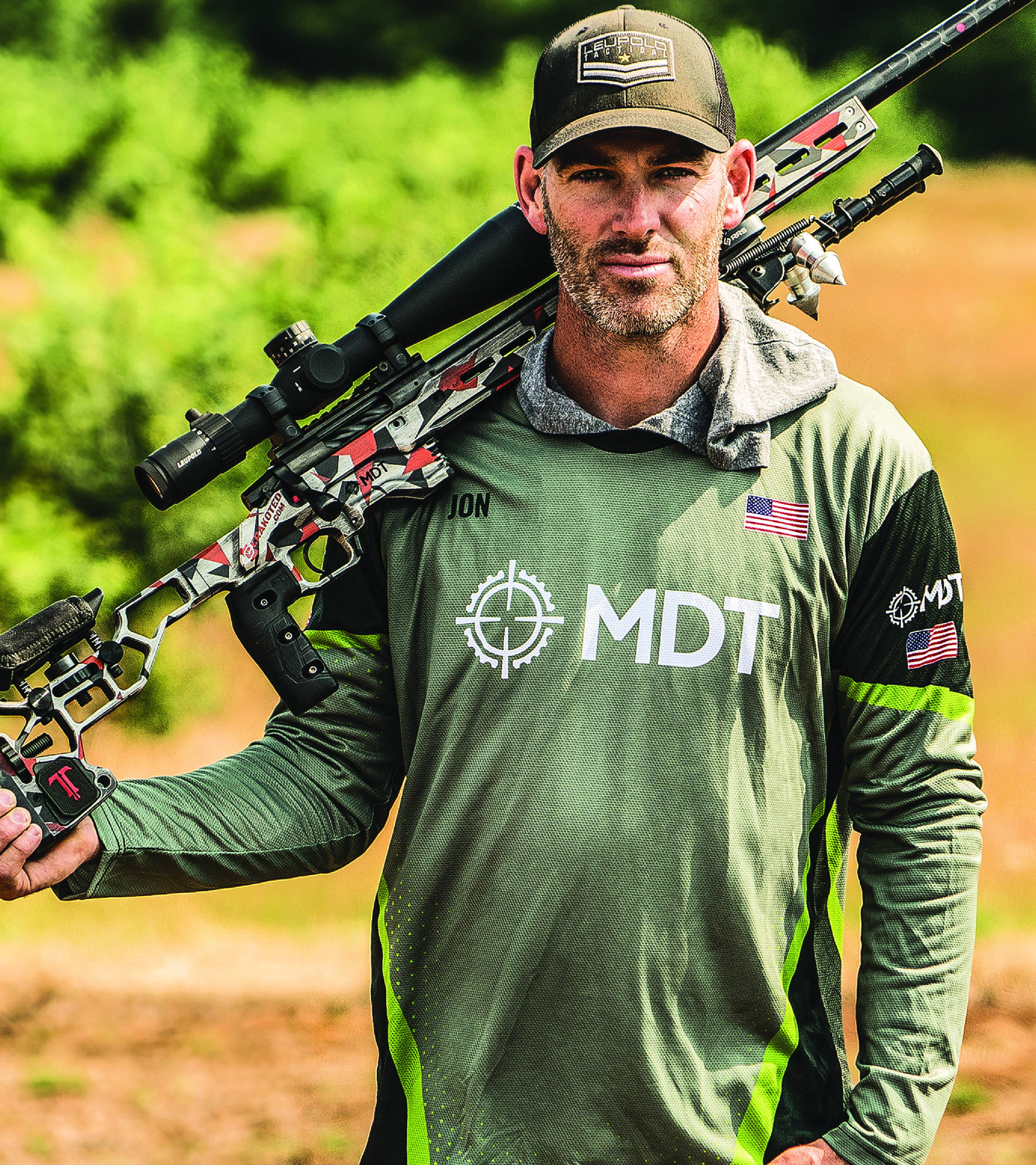 My fam is pretty supportive/awesome which makes shooting an option. My day job is hard to answer right now because there are a lot of irons in the fire at the moment. I learned to shoot by running around rural Washington hunting all day every day with my bb gun.
| | |
| --- | --- |
| | |
| Years Shooting Competitively: | |
| | |
| | |
| | Just getting started for the season. |
| Favorite Restaurant at Matches: | Anywhere with good steaks. |
| Recommended Unconventional Gear: | The longer I shoot the more boring my load out is, nothing unconventional. |

Jon is running a Curtis valor action with Triggertech Diamond and a benchmark barrel. He sets this in an MDT ACC Elite rifle chassis. His glass of choice is the famous Leupold mk5, 5-25 pr2 mounted using the MDT One-Piece scope mount. He runs an MDT Double-Pull CKYE-Pod and an MV3 Electronic level to ensure his shots are on target every time.

When Jon Pynch isn't shooting competitions, he's out on the hunt. His preferred rifle setup is a Curtis Hybrid action with a Benchmark carbon barrel, Tipro lightweight brake, and the Triggertech diamond trigger. The MDT HNT 26 with folding stock and ARCA forend completes this lightweight backcountry hunting rifle build. Other chassis may be "light weight" but none have as many features at this weight. He tops the rifle with a Leupold Mk5 HD 3.6-18 with Pr2 reticle. His bipod of choice is the MDT Lightweight Double-Pull Ckye-Pod. It's just as versatile as our Ckye-Pod Gen2 but with some shaved weight for the long walks in the forest.